7 Clever Ways to Add Practical Storage Solutions to Your Kitchen
A well-organized kitchen is the heart of every home, but often, we find ourselves struggling with cluttered countertops, overflowing cabinets, and limited storage space. The key to a functional and efficient kitchen lies in incorporating smart storage solutions that optimize the available space while keeping everything within easy reach. In this blog post, we will explore seven practical ways to enhance your kitchen's storage capabilities, making cooking a breeze and maintaining a clutter-free environment.
Utilize Wall-Mounted Shelves and Racks
One of the most effective ways to add extra storage to your kitchen is by utilizing wall-mounted shelves and racks. Installing open shelves not only provides additional space to store everyday items, but it also allows you to display your beautiful cookware and crockery, adding a touch of style to the kitchen. Consider adding a spice rack or utensil holder on the walls to keep essentials easily accessible while freeing up valuable countertop space.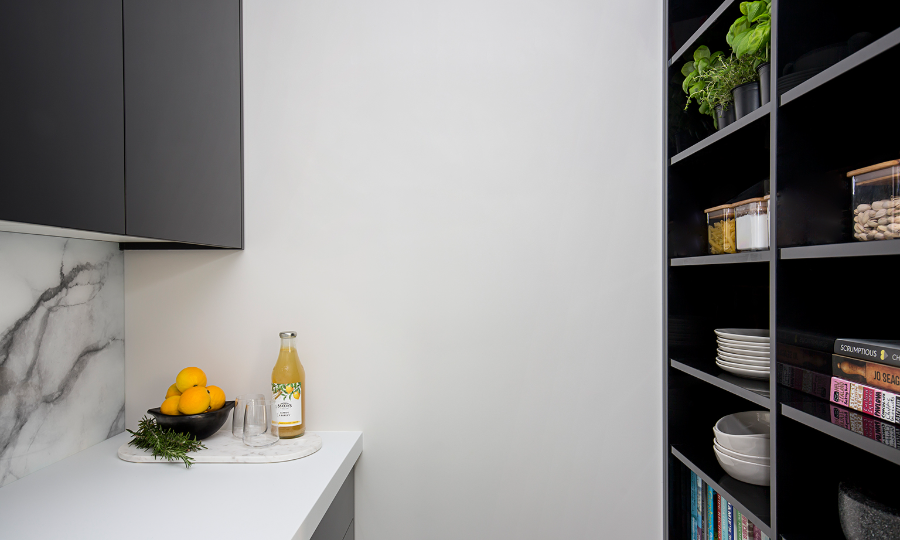 Maximize Cabinet Space with Organizers
Cabinets are a crucial component of any kitchen, but they can quickly become a disorganized mess. To optimize your cabinet space, invest in a variety of organizers such as pull-out shelves, drawer dividers, and lazy susans. These nifty tools help to create designated spots for different items, making it easier to find what you need without rummaging through clutter. Additionally, incorporate vertical dividers to store baking sheets and cutting boards more efficiently.

Implement Under-Cabinet Solutions
If you have limited counter space, utilizing the area beneath your cabinets can be a game-changer. Install wire pullouts, wine racks, under-cabinet hooks or magnetic strips to hang frequently used utensils, oven mitts, and even coffee mugs. This not only frees up counter space but also keeps your most-used items within arm's reach while cooking.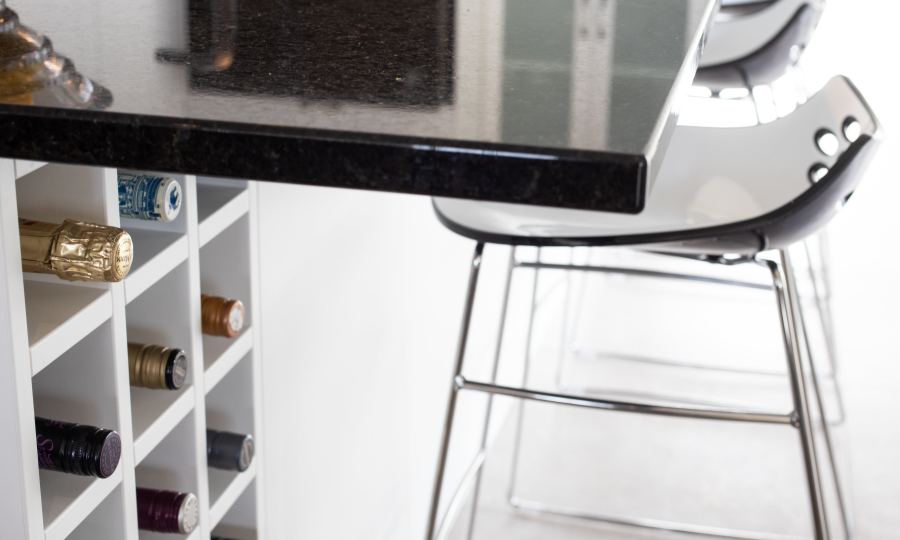 Integrate Pull-Out Pantries
If your kitchen lacks a dedicated pantry, consider installing pull-out pantry shelves or cabinets. These tall and slim units can fit in narrow spaces alongside your refrigerator or between other cabinets. Pull-out pantries are perfect for storing dry goods, canned items, and snacks, ensuring easy access and visibility to everything stored inside.

Utilize the Inside of Cabinet Doors
Make the most of every inch of space in your kitchen by using the inside of cabinet doors. Mounting hooks or small racks on the inside of doors allows you to hang small items like measuring spoons, pot lids, or cleaning supplies. This simple hack effectively frees up drawer space and helps maintain a tidy and organized kitchen.

Embrace Overhead Racks
For avid cooks and home chefs with an extensive collection of pots, pans, and utensils, an overhead rack is a fantastic storage solution. These racks hang from the wall or ceiling, providing a stylish and practical way to display and store your cookware. By doing so, you free up valuable cabinet space and add an eye-catching focal point to your kitchen.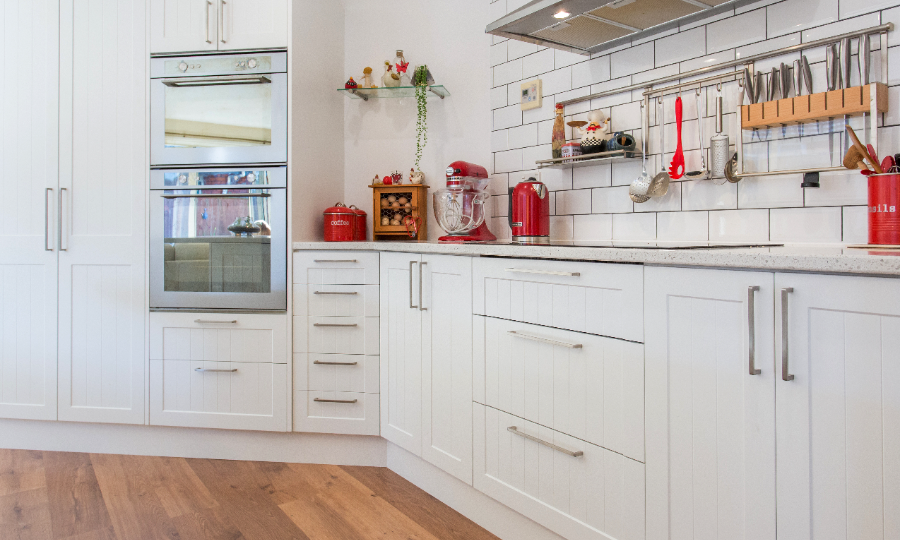 Custom Drawer Inserts for Cutlery and Utensils
The utensil drawer is often a jumble of mismatched items. Consider investing in custom drawer inserts or dividers to create separate compartments for cutlery, serving utensils, and other kitchen tools. This ensures everything has its place, making it easy to find and put away utensils after use.

Transforming your kitchen into a well-organized and clutter-free space is easier than you think. By incorporating these seven practical storage solutions, you can maximize your kitchen's potential and create a more enjoyable cooking experience. Here at Panelform, we work closely with industry-leading cabinetry fittings suppliers such as Blum, Hafele and Fit. From utilizing wall-mounted shelves to implementing custom drawer inserts, the key is to make the most of available space while keeping everything accessible and organized. With a little creativity and effort, you can turn your kitchen into a functional and stylish hub that caters to both your culinary needs and aesthetic preferences.
Questions? Call us to speak with a specialist