The heart of our home - Burnley
Using the newest door style from our Durostyle Diamond Series, this new kitchen features our Burnley door style in Sugar and Sketch Silk Matt.
As we know, the kitchen is the heart of the home. Not only is it where we cook meals and do dishes, it is where friends and family gather at functions, it's where we take pride in our organisation and where we tend to bring out our creative side when cooking or baking.
So, it's no surprise that when we want to build a new kitchen or renovate an existing one, we want it to be as functional, inviting and as complementary of our home as possible. This is exactly what this client has done when creating their kitchen in their Nelson home.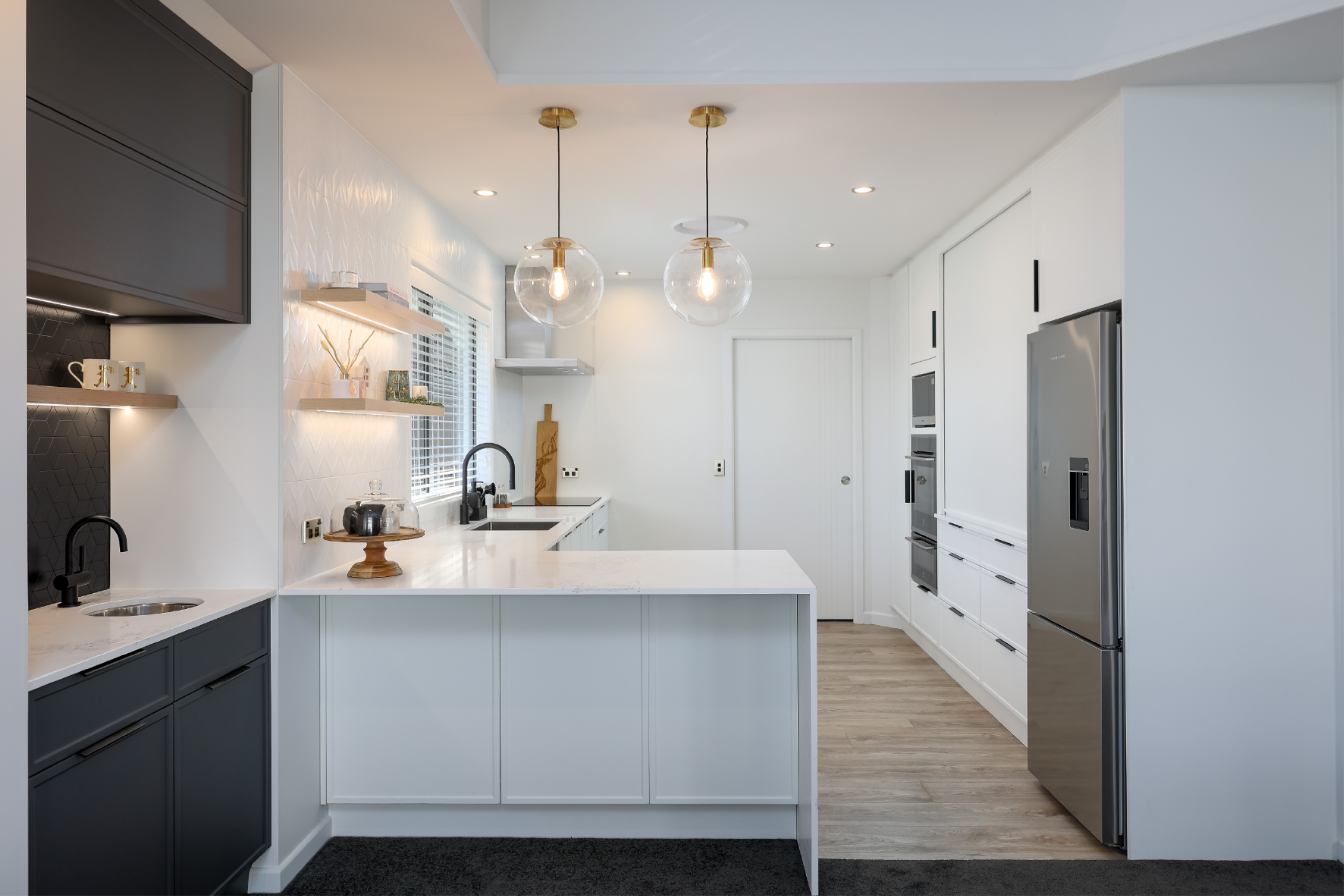 We spoke with the homeowners to discuss their inspiration and design process. They mentioned that they had been looking online for inspiration in various places. Kitchen Designer Kristen Reid was able to incorporate the features they liked with her expertise and design skills.
They wanted to incorporate wood-look floating shelves with strip lighting underneath as well as using a mix of modern colours, rather than a stock standard, one colour kitchen.
They also noted they wanted "a patterned door, something more than just a plain front, but also wanted quite a minimalist, modern look."
When starting to create this kitchen, with all of this in mind, they decided there was no door style better than Burnley. Classic yet modern, minimalistic, and timeless. Something to love for years to come.
The main part of the kitchen is finished in Sugar Silk Matt. The bar is in charcoal-inspired Sketch Silk Matt. They have used the charcoal colourings to flow through the kitchen, accenting through the marble bench top and kitchen accessories, including the tapware and handles.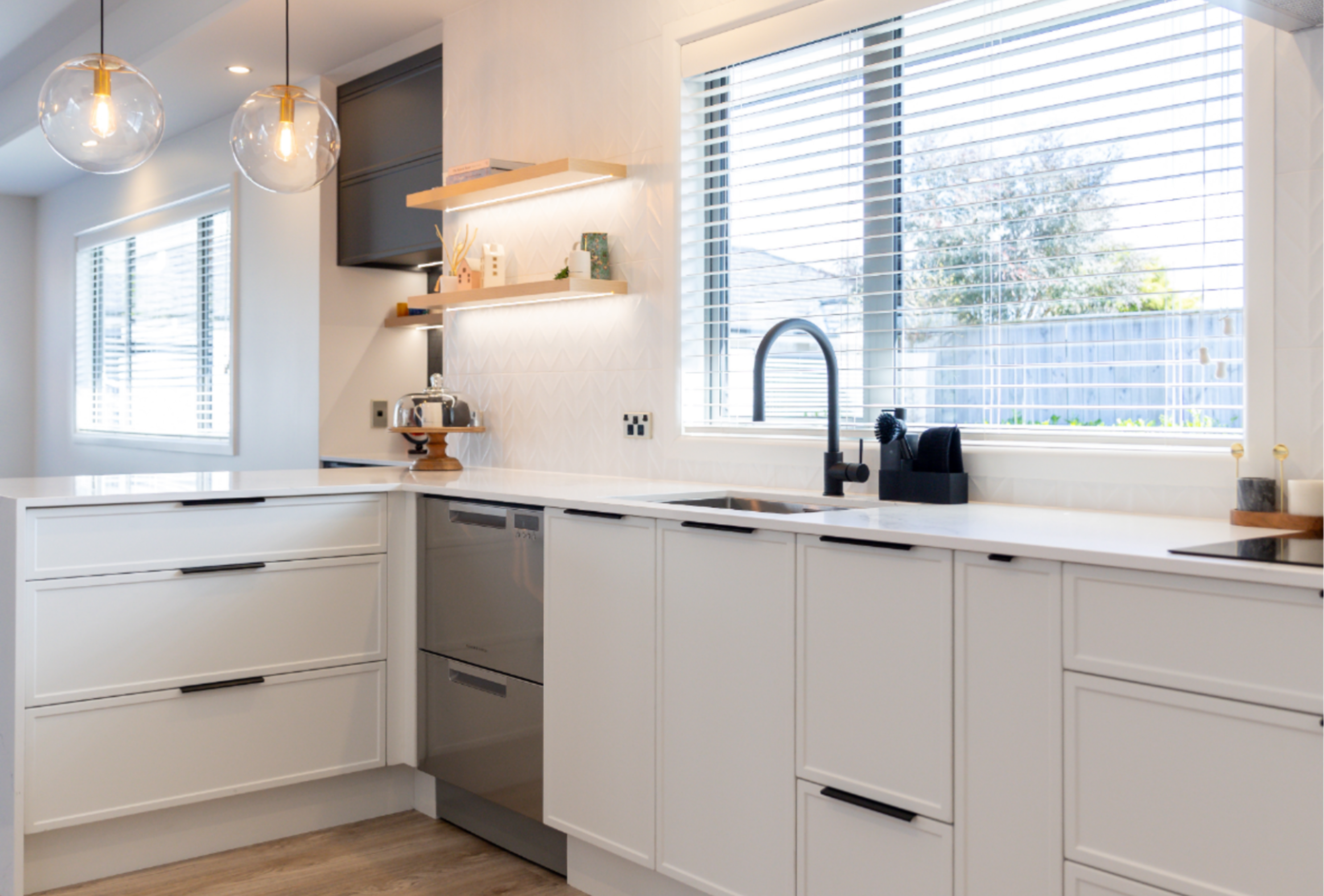 The floating shelves in Classic Oak were a standout feature of the kitchen once the finished product was installed. "They add a stylish touch to the kitchen and are great for displaying favourite items."
We asked the homeowners if they were to do this all over again – is there anything they would do differently or like to change?
"No, overall the process went very smoothly. I'm glad we didn't rush it and took the time to think things through."

Kitchen Designed by Kristen Reid Design
Questions? Call us to speak with a specialist