Touchtex 1mm and 2mm
If you've used EasyOrder in the past month or so, you may have noticed we have made a few changes to how you order our Touchtex product.
We have decided to make things a bit simpler. Our Touchtex ZeroLine category remains unchanged (these are our stock colours, available at our best price and shorter lead times). Now instead of choosing Touchtex ZeroLine Non-standard and Touchtex, you will simply just need to select whether you are wanting 1mm or 2mm Edging: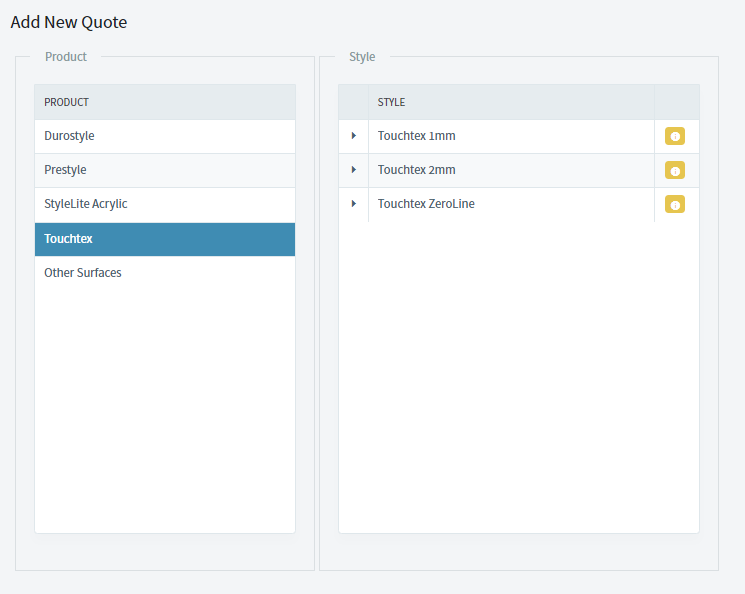 We've added all the colours available for each range into EasyOrder, so you can simply choose the correct category (based on the edgebanding thickness you want) and scroll through the list of colours available in that edging. How easy!

If you can't find the colour you're after in a particular category, chances are it's not available.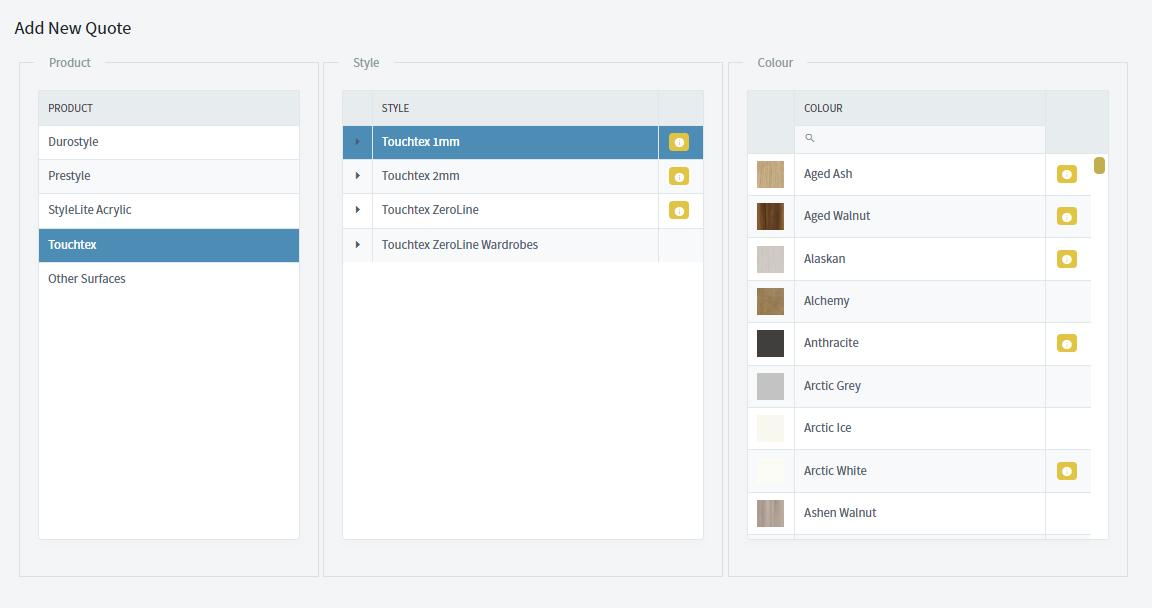 Please note: For the Touchtex 1mm category, we will use ZeroLine laser edging where possible, otherwise we will use regular 1mm edging and apply with our PUR gluing system. If you would like more information about which colours are manufactured using ZeroLine laser edging, please email us at sales@panelform.co.nz.
Questions? Call us to speak with a specialist